RDA atomizers are rebuildable atomizers without tank, although sometimes they can accommodate a tank allowing to have 1 or 2 ml of liquid. This type of reconstructable atomizers is dedicated to people who wish to regularly change liquid, test liquids or have a hotter vape than on atomizers with tank (RTA) for example.
RDTA atomizers try to combine the advantages of RDA and RTA. They actually offer a tank with a dripper-style vape: denser and hotter vape than on a tank atomizer.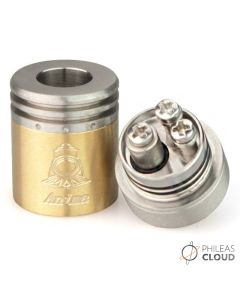 Out of stock
Anima rebuildable atomizer dripper, classic version (hot vape) and ice version (tepid vape).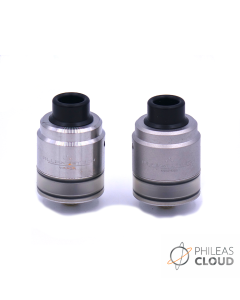 Out of stock
The Flave Tank 22 RS by AllianceTech Vapor
AllianceTech Vapor, is back to basics with the FLAVE TANK RS 22mm! A little jewel made in France for early enthusiasts and everyone else.
RDTA Saveur Single coil
Compatible BF