The SvoëMesto moder is recognized as the benchmark for rebuildable tank atomizers (RTA). Present in the vape since 2011, he created and popularized coiling decks as we know them today. Qualitative atomizers made in Germany, the Kayfun will delight your taste buds whether you are fans of MTL or DL ​​vape (Kayfun Lite or Lite Plus, Kayfun Prime, Kayfun 5 SE, Kayfun Mini or Kayfun 5²).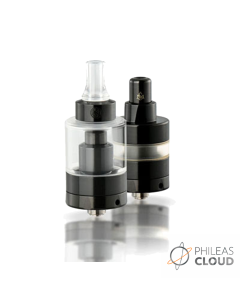 Out of stock
Le Kayfun [LITE] PLUS NITE DLC by SvoëMesto reprend les standards du Kayfun Lite tout en offrant une nouvelle expérience de vape MTL (+). 
Dans la droite ligne de son prédécesseur, l'ambition est simple : offrir l'expérience de vape Kayfun pour un excellent rapport qualité/prix. Fabriqué en Allemagne, offrant une qualité de vape optimale, le Kayfun Lite Plus met tout le monde d'accord - du débutant en reconstructible au confirmé. Il repousse encore les limites du Kayfun Lite avec un parti-pris MTL (encore plus) assumé.
   MTL / Atomiseur Saveur
   Simple Coil
   Capacité eliquide: 2ml (22mm) / 3.5ml (24mm)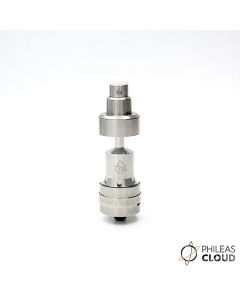 €83.25
Excl. Tax
€99.90
Incl. Tax
Out of stock
Kayfun Mini V3 by SvoëMesto : the Mini version of the famous atomizer Kayfun V4. Made for beginners as well as experts, the Kayfun Mini V3 was made to make it easy for you to have the best vaping experience possible.
Kayfun Mini V3 assets :
-Made in Germany -High quality materials -Easy to use -Excellent flavour atomizer -Easy maintenance