Boxes and Tubes are above all a story of passion: color, material, chipset or not, design, engraving, rarity ... The criteria for choosing a box vary greatly from one person to another, to each his tastes!
Most moderator electronic boxes use reliable and recognized chipsets on the market: American Evolv chipset (DNA60, DNA75 ...) or the German Dicodes chipset.
Let yourself be seduced!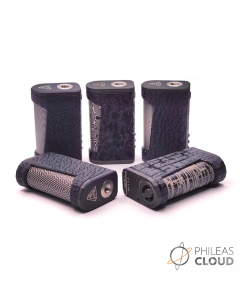 Out of stock
Prisma Prestige DNA75C Box by Elcigart
The Prisma Prestige DNA75C has a small size. It works with a 18650 battery. It is easy to transport and is perfectly suited for daily use. This Prestige version is engraved on the delrin body and the tube.
   Electronic box / Chipset DNA75C by Evolv                                        18650 battery
   Power : 1 - 75W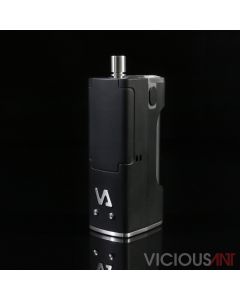 €366.67
Excl. Tax
€440.00
Incl. Tax
Out of stock
Vidar 21700 Delrin Black - Vicious Ant
Vicious Ant's new box, the VIDAR Box lives up to the reputation of the famous Filipino modder. Impeccable finishes, an elegant design and top-of-the-range performance, this High End electronic boro box by Vicious Ant seduces visually and convinces in use.
   Box électronique / Chipset DNA60 by Evolv                                         Single accu 21700
   Power : 1 - 60W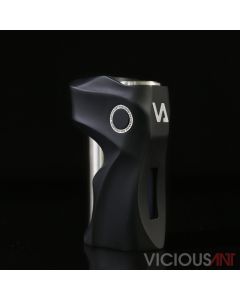 €291.58
Excl. Tax
€349.90
Incl. Tax
Out of stock
Fayde Delrin Box DNA60 - Vicious Ant
  Box électronique / Chipset DNA60 by Evolv                 
   Puissance : 1 - 60W                                                     Simple accu 18650