Boxes and Tubes are above all a story of passion: color, material, chipset or not, design, engraving, rarity ... The criteria for choosing a box vary greatly from one person to another, to each his tastes!
Most moderator electronic boxes use reliable and recognized chipsets on the market: American Evolv chipset (DNA60, DNA75 ...) or the German Dicodes chipset.
Let yourself be seduced!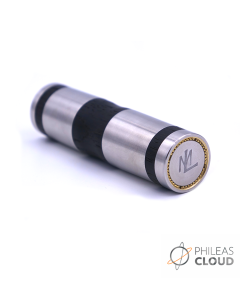 Out of stock
Mechanical Mod 18650 SS-Morta by Lauransot Mod : a unique mechanical mod designed and made in France in stainless steel and morta wood. We appreciate its manufacturing quality, the use of exceptional wood and the unique character of each piece produced.
   Mechanical Mod                                                Single accu 18650
  SS/morta €241.67
Excl. Tax
€290.00
Incl. Tax
Out of stock
Zero Nega V2 BLADE EDITION by Sunbox. A surprising Sunbox powered by the famous Dicodes Extreme v3.
  Electronic Box / Dicodes Extreme V3 Chipset                                      Single battery 18650
  Puissance : 1 - 60W