Vicious Ant: the ant of the (ultra) high end vape
For those who may have forgotten, or those who weren't aware yet (welcome!), the Filipino modder Vicious Ant has been on the international scene since 2012-2013. This is rare enough to be worth highlighting, so let's not beat around the bush. Vicious Ant is probably the most painstaking and meticulous of all ants. Vicious Ant boxes and atomisers are known for their original designs, careful choice of materials and high-end positioning. Partners of Phileas Cloud since our respective beginnings, they deserved to have us highlight their work and their special place in the vape market.
The golden age of Filipino modders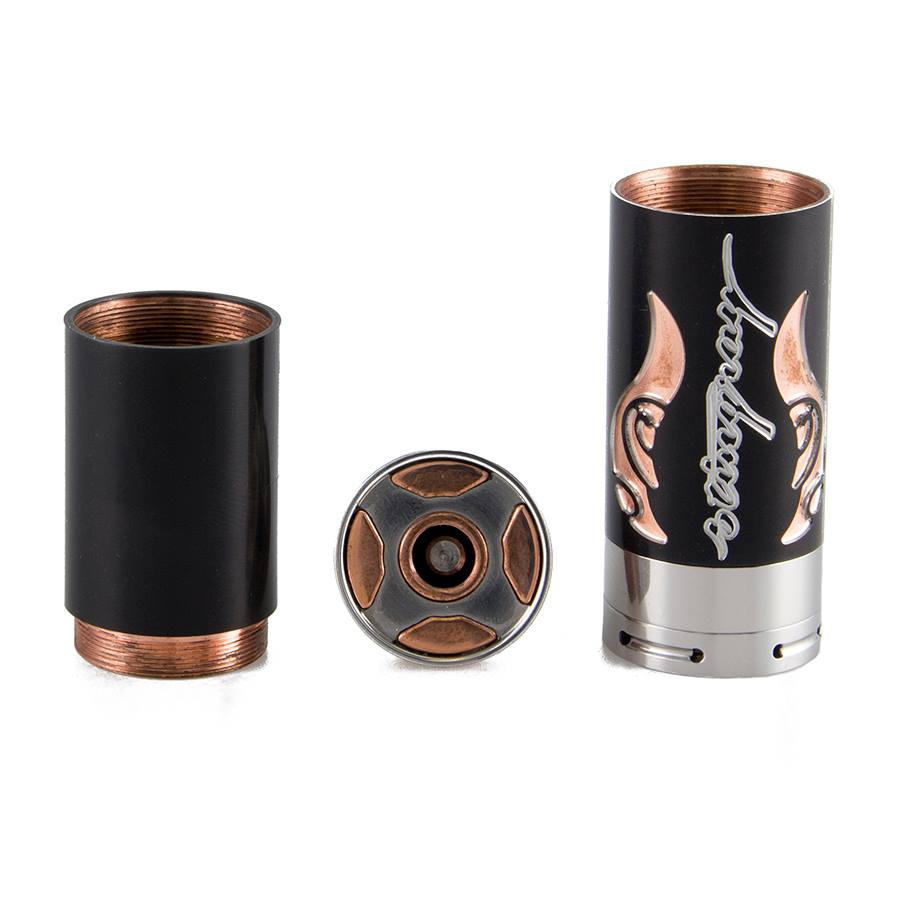 Vicious Ant is one of the last remaining Filipino modders. These modders had their moment of glory (and that's an understatement) between 2013 and 2016. We can of course mention Vicious Ant, Paradigm, AB-1 or even JD Tech, GP Custom or El Diablo. And if these names don't ring a bell, you'll probably be familiar with some of their creations: Magma RDA, Mirage dripper, Stingray Mod, Dos Equis Box, and so on.
Specialising in the design of drippers, and mechanical boxes and mods, JD Tech and co. have delighted plenty of vapers with original and innovative creations. The Chinese clones had a field day too (no, we promise, the Stingray didn't come from China). Nowadays, most of them are no longer operating, or are working on much more confidential products. All except Vicious Ant, a pioneer which is still present on the high-end vape market.
An (Ultra) High End modder
Vicious Ant has distinguished itself since starting up business by showcasing high-quality materials. And not content with just using them, it combines these high-quality materials with elegance and dexterity. Titanium, stainless steel, wood, delrin etc. Vicious Ant uses these materials to make its boxes durable, but also aesthetically pleasing. A forerunner in the manufacture of stabilised wood boxes, many of its most beautiful and unique pieces are made of this material.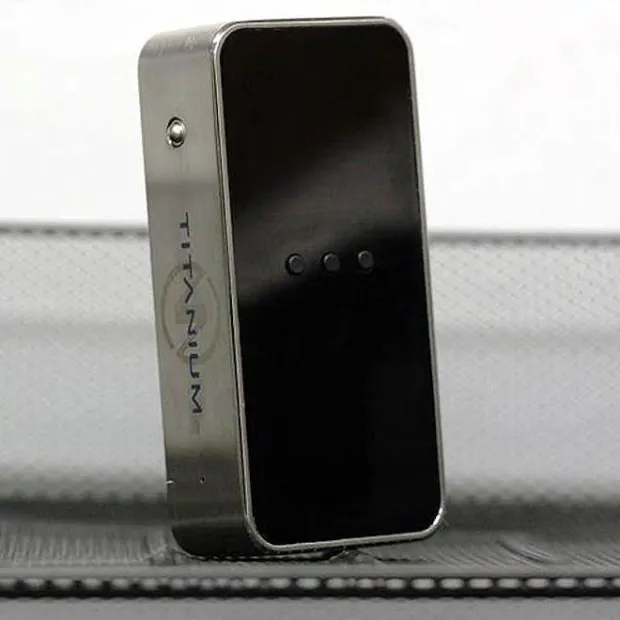 Secondly, Vicious Ant dares to offer original and sophisticated designs which push the boundaries and make their mark. The Valkyrie mod tube, the Duke Box and the Genesis Kraken atomiser have inspired many users and other manufacturers and modders. With this will to innovate, Vicious Ant didn't hesitate to develop its own electronic module or chipset to equip its high-end electronic boxes.
Because there's one thing which characterises the production of this exceptional Filipino modder: the price. While some would design a product to meet a target price, Vicious Ant never seems to have bothered with such details. Luxurious materials have a cost, so does innovation, and so does quality of production and finish. However, this uncompromising policy in the service of quality has more than once put them in the spotlight (especially in the high-end vape microcosm). The Variant Box, priced at 666 euros, a temptress to lovers of beautiful pieces, was well worth the dent it left in buyers' pockets….
An iconic modder
At Phileas Cloud, we've had Vicious Ant as a partner since the very beginning. So over almost 10 years, we've seen their creations pass through our shop. And several of these models, thanks to their success and the reputation they've acquired over the years, can be described as iconic. A short refresher course for those interested, or a brief reminder for those who were also there:
The Cyclone atomiser: Vicious Ant owes its first success to the Cyclone RDA atomizer. This little bottom feeder dripper was a perfect match for another box which was popular at the time - the BF Box Reo. At the dawn of the phenomenal success of the bottom feeder, Vicious Ant called it right.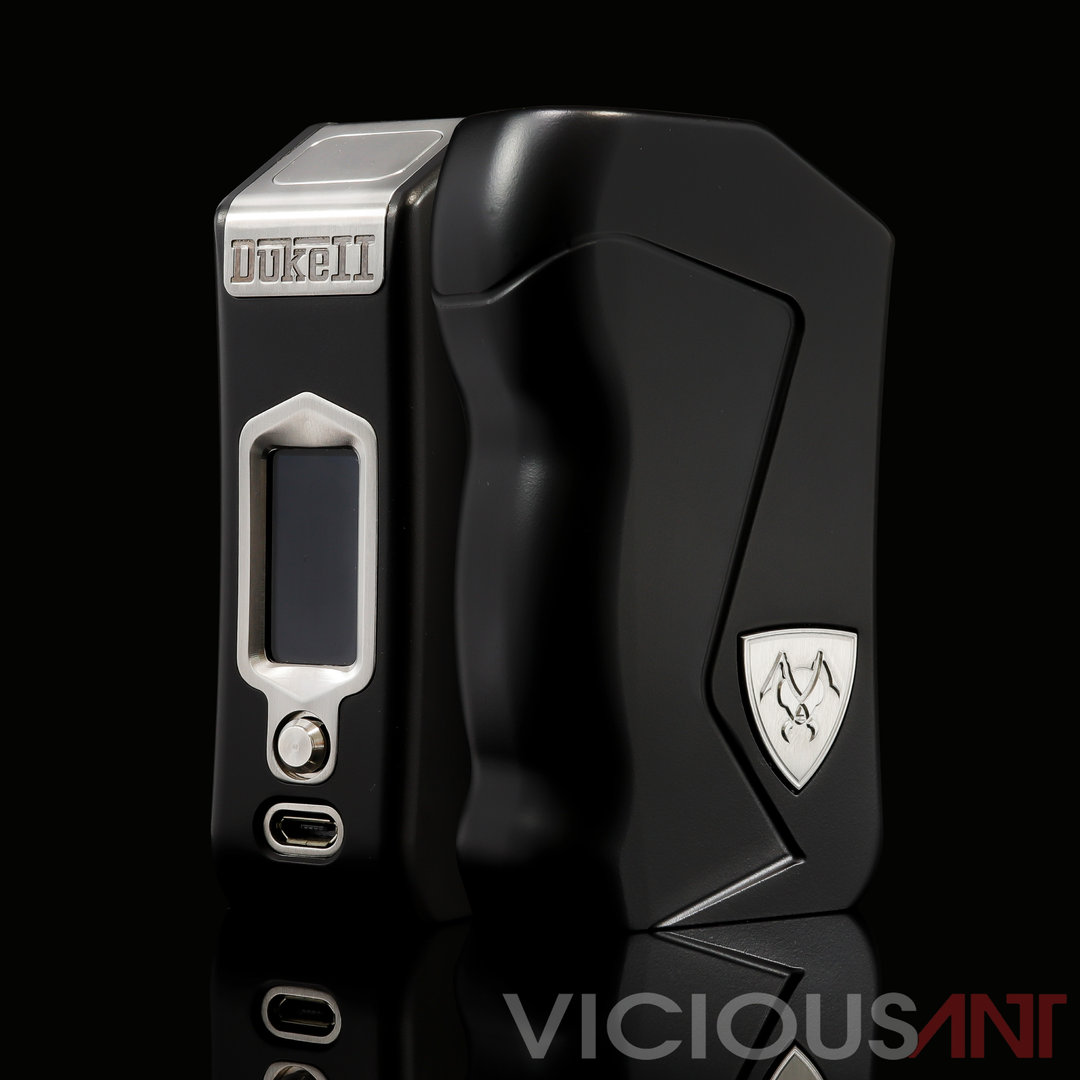 The Variant Box: Made of Grade 5 Titanium, this ultra-high-end box carried a Li-Po battery and therefore required a suitable charger. The chipset, specially developed by the modder, offered a maximum wattage of 350W (hence the choice of Li-Po, of course). With its smartphone design and ambitious technical capabilities, the Variant Box has left its mark on the history of vaping - and on some wallets.
The Duke Box: With its sporty bi-material design, DNA 75C chipset and a purchase price of less than 200 euros, the original Duke box has turned some heads. Made of robotic-grade aluminium with an ultra scratch-resistant cerakote coating, we have to say that it had it all. Available in V2 and Stabwood versions, the Duke Box has become one of the brand's iconic models.
Will the Eris Box DNA75C in 18650 or 21700, the latest creations from Vicious Ant, have the same glorious fate? With its neat design, impeccable finish and low price (for Vicious Ant, we agree), that's all we can wish for.